Resources and Templates
The university's budget includes a variety of revenue sources that reflect the diversity and scope of Ohio State's activities. The following overview provides a broad introduction to the university's revenue sources and budget model.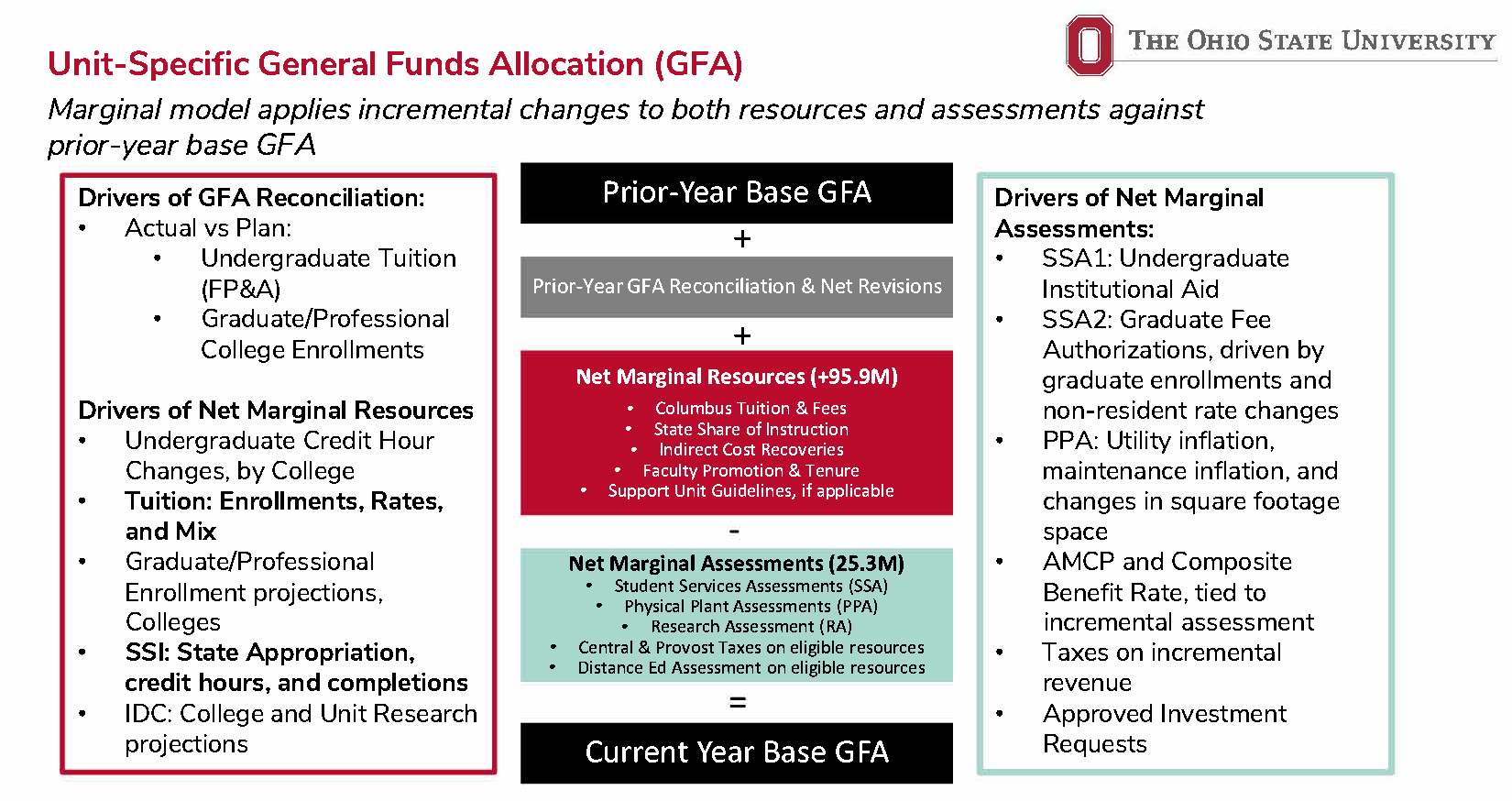 Budget Model Presentation
The Fiscal Committee and its subcommittees meet weekly throughout the academic year to make recommendations concerning financial matters facing the university. More information can be found at the Senate Fiscal site.